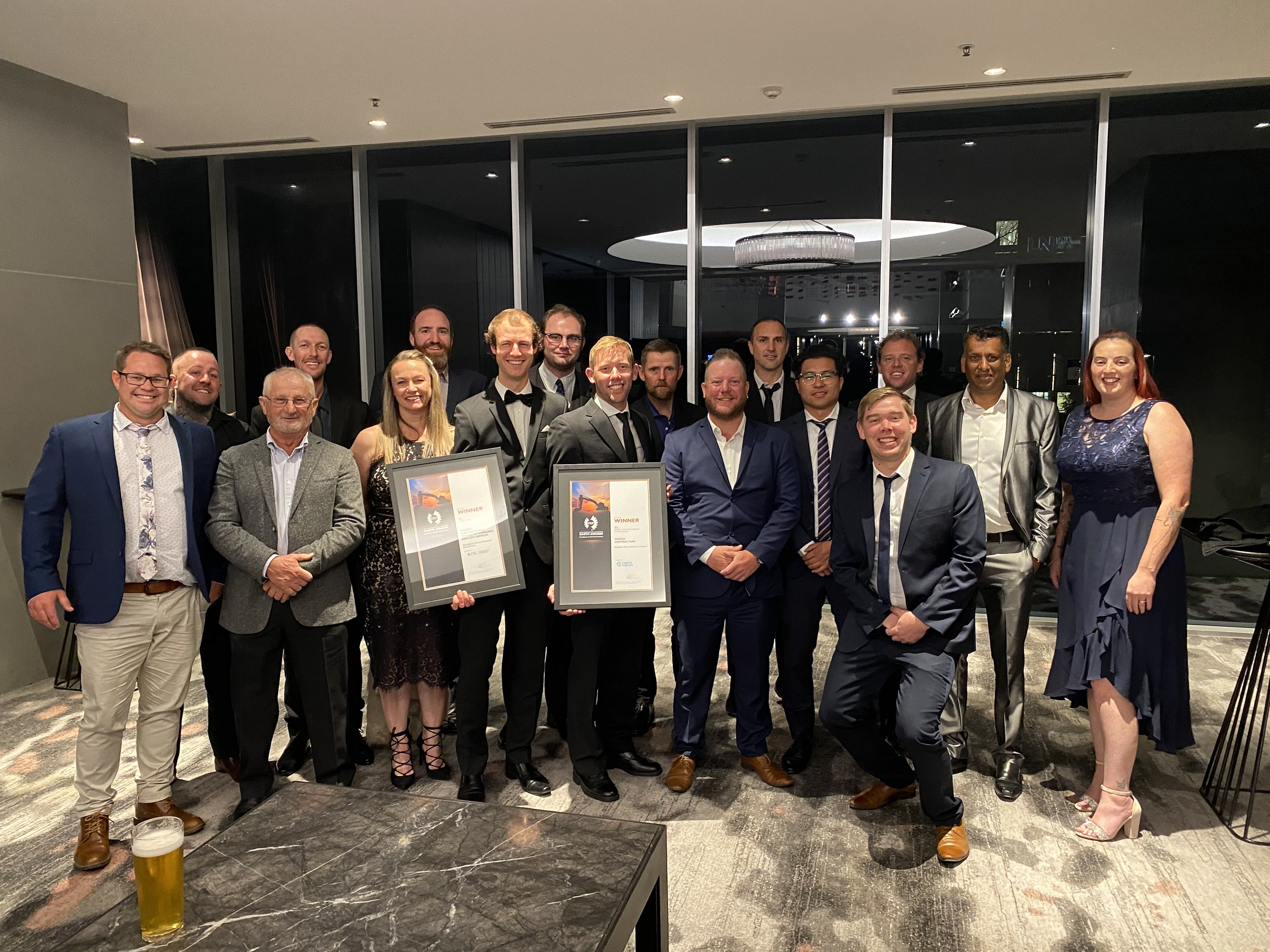 Our Team
Woden Contractors has a very stable management structure and many of the employees have been with us for over 25 years. The depth of our experience and knowledge retained within the company is not common in the civil construction industry and it provides an excellent platform underpinning our confidence in pursuing a wide variety of projects.
Civil Engineering Staff
Ben Helmers – Managing Director
BE (Hons), FIEAust, Over 20 years construction experience
Daniel Steenbergen – Senior Project Manager
AdvDip Civil, 17 years experience
Chris Hering – Project Manager
Dip PM, Cert IV Civil Construction , 15 years experience
Alex Newman – Project Manager
BE (Hons), 9 years experience
Anthony Diedricks – Contracts Administrator/Project Manager
BE (Hons), BCom, MEngSc, MIEAust, CPEng NER,
Over 20 years construction experience
Kesh Prabhu – Project Engineer
BE, 11 years experience
Ben Du Bois – Project Engineer
BE, 10 years experience
Pasan Galappaththi – Project Engineer
BE (Hons), 4 years experience
Kevin Patel – Site Engineer
BE, 2 years experience
Yogesh Jain – Site Engineer
BE, 3 years experience
Alex Rajic – Site Engineer
BE, 2 years experience
Patrick Beath - Site Engineer
Dip Civil, 6 years experience
John Thomas – Specialist Bridge Engineer
BE (Hons),  Over 50 years experience
Nick Steenbergen – Estimator / Procurement Officer
9 years experience
Peter Middleton (PT) – Company Director
BE FIEAust CP Eng, Over 45 years construction experience
HSEQ Staff
Woden Contractors employ a dedicated HSEQ team who work across all projects to assist with the implementation of our jointly accredited Project Management Plans (AS/NZS 4801, AS/NZS 9001, AS/NZS 14001 and OFSC accredited WHS System.
Therese Kelly – Systems Manager 
Certificate IV & Diploma in Work Health Safety
Quality Management Systems Auditing
Lead Auditor Integrated Management Systems
14 years experience
Matthew Grant – HSEQ Manager 
Certificate IV & Diploma in Work Health Safety
Graduate Certificate in Occupational Health, Safety & Environmental Management (ACU)
4 years experience
James Leake – HSEQ and Training Coordinator
Certificate IV & Diploma in Work Health Safety
3 years experience
George Margiolis – HSEQ Officer
1 years experience
Company Survey Staff
Jason Smith – Surveyor
Dip of Surveying, 5 years experience
Byron Davey – Surveyor
Dip of Civil Drafting, Dip of Spatial Information Systems, 15 years experience
Brian Kingston – (Part Time Survey Assistance)
45+ years experience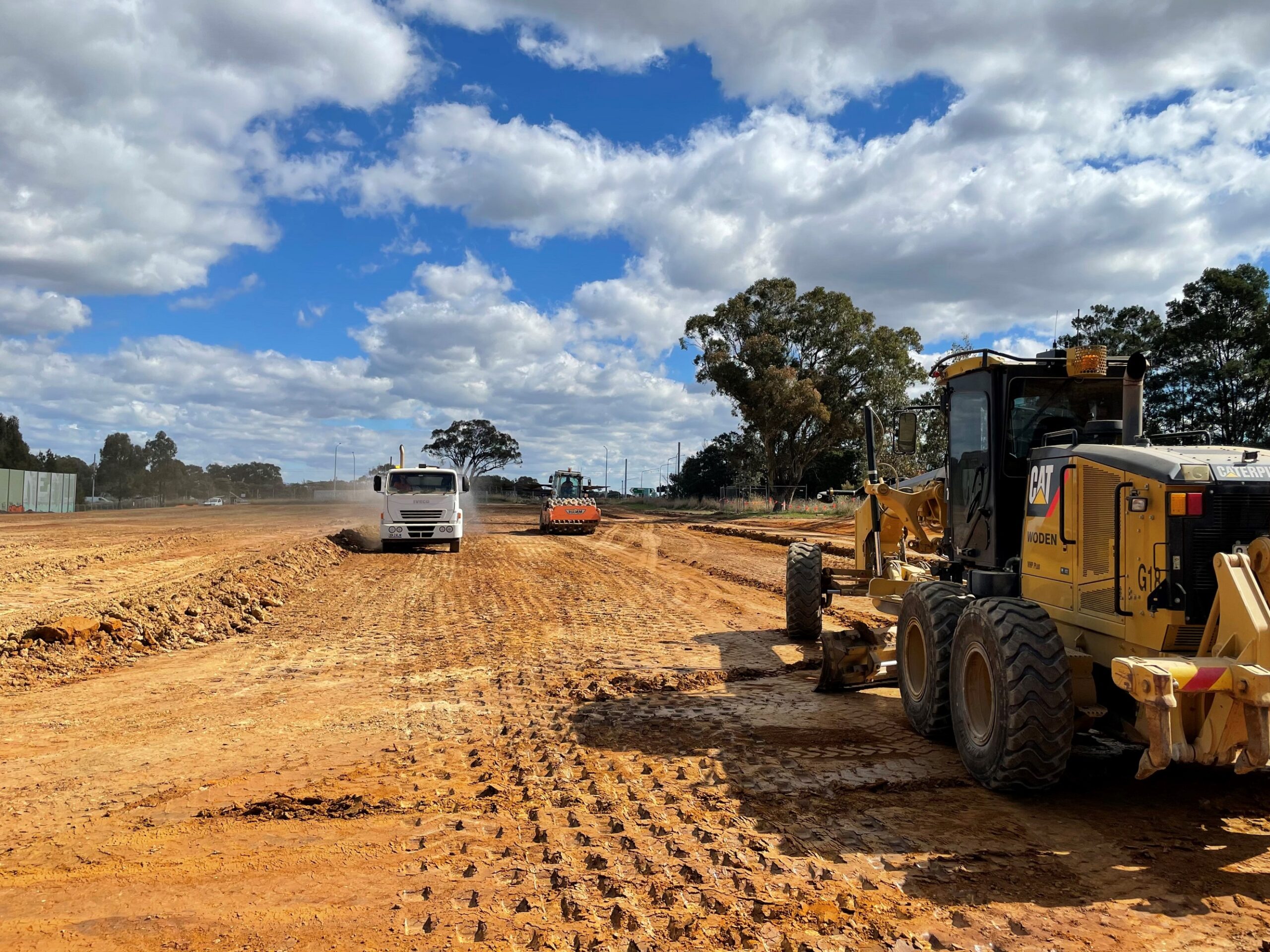 Training
Woden Contractors is committed to the construction industry for the long haul. We are one of the few local civil contractors with a demonstrated extensive history in the training of young plant operators and diesel mechanics. We recognise that there is a shortage of skilled operators within the industry and not enough contractors have the funds, the time or the knowledge base to devote to field-based training.
The Master Builders Association has said that:
"All Woden Contractors apprentices are trained to the highest standard. Passionately supported onsite by supervisors and plant operators, they are not only given the opportunity to acquire essential hand/plant operating skills but develop a sound understanding of the Civil Construction Industry."
In 2019, Vince Ball from the Construction Industry Training Council (CITC) remarked:
"In my role as Executive Director of the ACT Regional Building and Construction Industry Training Council I have had the opportunity to engage with and work with Woden Contractors over the past 18 years. During this time, Woden Contractors has always been the first organisation that I have relied on to support its industry School and Community based programs and also an organisation that I have referred to as best practice in its training and professional development for its own people. The contribution that your organisation has made and continues to make for the broader construction and civil sectors of the industry is worthy of recognition."
Site Supervisory Staff
Woden Contractors employs eight experienced site foremen. All of our field staff are well known to most Superintendents, PAP's and Clients in the industry.
Brian Dawes
Tony Carbone
Nik Leeming
Mark Piper
Josh Malone
Brad Hall
Gary Heslop
Chris Rushton
Workshop Staff
In addition to these key resources, Woden Contractors has its own fully functional workshop that services all of our plant and equipment. Our workshop is one of the more well respected in the local region.
Our workshop employs the following staff:
Workshop Manager – Phil Tucker, 22 years experience
3 Fully qualified Diesel Fitters
2 Diesel mechanic apprentices
1 Fuel and Service Truck Operator
1 Low Loader Operator
1 Boilermaker
1 Boilermaker apprentice
Field Employees and Apprentices
In addition to the above, Woden Contractors employ the following numbers of site personnel at the present time. Our numbers in this area vary slightly from time to time – but we have managed to employ the bulk of these personnel over a long period of time (some of them have been with the company for over 25 years):
33 Plant Operators
11 Labourers and Pipelayers
2 Trainee Operators
Office Staff
Morgana Kenningham – Office Manager
25 years administration and accounts experience – 9 years with Wodens
Jen Sattler – Administration Officer
15 years administration and accounts experience – 3 years with Wodens